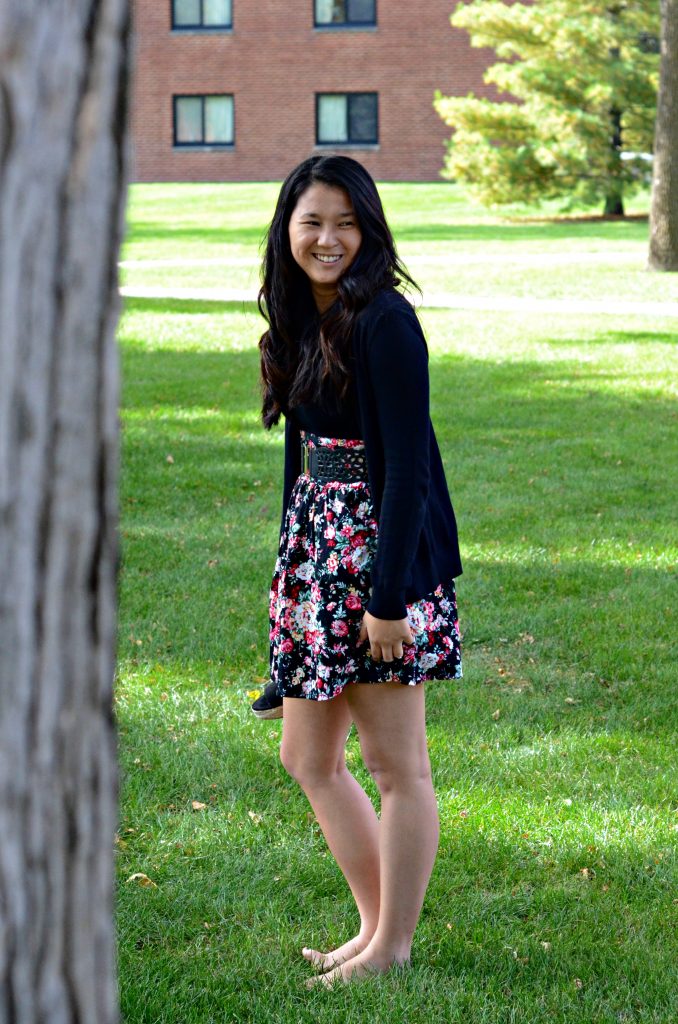 Welcome! My name is Sarah. I graduated from Dordt University in May 2019. I am from the western suburbs of Chicago. Now, I live in the greater Minneapolis area with my husband, Aaron. We met at college and got married in June of 2019. I have a Bachelor of Arts in Graphic Design with minors in Digital Media and Psychology.
I have more than 5 years of experience with graphic design and digital media. I was first introduced to digital art in my junior year of high school. I love to use my talents to create various marketing materials. At Dordt University, I was able to design posters and social media images for Campus Ministries and the Art Club. In many of my digital media classes, I was a part of different team projects where we created short videos and animations. During one semester of college, I had the opportunity to work with the Edgewater Chamber of Commerce in Chicago as a Graphic Design Intern. I designed many of their marketing materials for different events they hosted. I also photographed the major events for them to use for future marketing designs. I have two years of experience in product photography. I worked at A & I Products in Rock Valley, Iowa during two summers and almost two school years as a full-time student. I would photograph various agriculture parts, color correct and remove the background, and upload the photos to their website.
For over a year, I have been working for By All Means Graphics in Northfield, Minnesota. I am one of the graphic designers, but I do a lot of other projects as well. We offer a variety of bindery and print services as well. We create a few publications every year that I help design. Our biggest publication is The Entertainment Guide that is published every month. I have started to take over more of the design layout part of the guide, but I also design the ads and upload events and articles to the website. My favorite thing to design, print, and cut is wedding materials for brides & grooms.
I have some other interests that I will highlight soon. This will include items I created with my Silhouette Cameo, embroidery, and paintings/drawings I made with the Procreate App. Another thing that I'm excited to highlight are some big events I planned, My College Senior Show and my wedding decor.